A-FRAME LAYER CAGE SYSTEM
For More Information, contact us now
Download Catalogue
TSIS A-Frame layer cage system is known for its high quality & durability in the poultry industries. Our A-Frame layer cage provide an excellent environment for egg production and maximum feed savings.
The feeding with feed hoppers and adjustable dosing slides ensures a uniform distribution of the feed over the entire length of the farm house. Therefore, each birds group has got the same quantity and quality of feed.
Cages are available in 2-tier to 3-tiers high models in cage rows up to 120 meters long.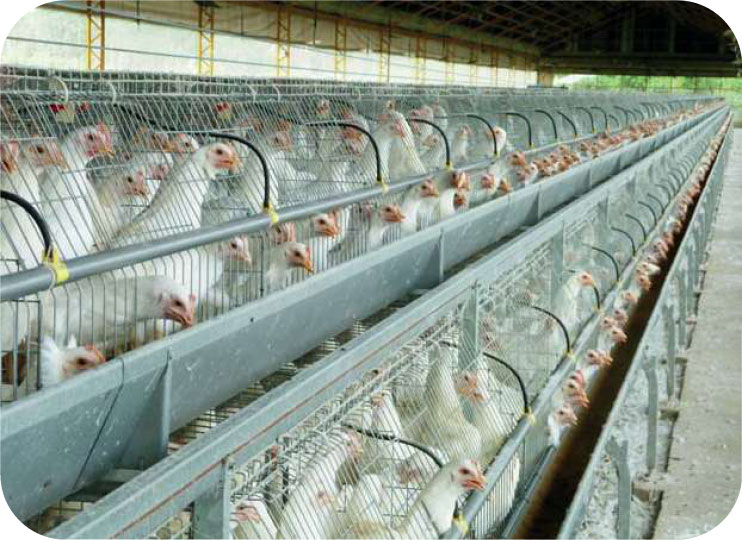 Special floor design of 1" x 1" grid reduces and provides comfort and minimize injury to the young bird. Not only strong floor support, the cage provides air circulation and uniform lighting. The slanting front cage system are designed for easy access and this enhance management of birds.
The slanting front cage height of 12" is designed for easy birds handling. Special design of floor ¾" x ¾" grid provides strong floor support and comfort for the birds. Design to reduce injuries and provides clean and healthy environment to the birds. The "feed access profiles" are adjustable to accommodate the pullet size from day one and it also act as a barrier to prevent the birds from getting into the feed trough.